Thank you for taking time out of your day to visit EncourageMillions.Com. I wanted to take up some space and let you know all about Encourage Millions.
In 2012, I began Encourage Millions without an investment, but, a VISION.
I remember living each day, working consistently, and not seeing the fruits of my labor. My credit score was a 535, I was paid less than my work associates, and I was living paycheck to paycheck. I was also a struggling model and actress.
Finally one day, sitting in my lonely apartment, I made the conscious effort to change my situation for the better.
Within 3 Years, I did the research consistently, and
I increased my credit score to 760
Increased my salary by 55%
Invested in real estate to gain passive income (Income while I SLEEP)
Gained my Master's of Engineering degree as a mother of 2 small toddlers
Gained employment with Fortune 500 companies in the Information Technology and Banking Industries
Became a Contributor for the HuffPost
Started my Small Business Consulting Firm
During that time, I decided to pursue my passions in real estate investing and small business because I noticed that a heap of individuals didn't have the basic knowledge needed to scale their businesses, advance in their careers, or get their finances in order.
My mission is to educate millions and change this notion.
Since 2012, My clients have been able to:
Gain over $10,000 in less than 3 months of STARTING their businesses
Completely brand and excel in their respective industries
Buy their first home
Advance in their careers
Increase their credit scores and invest in real estate
Gain clarity to express what they do and how they do it
Secure government consulting contracts
Does this sound like some of the accomplishments you've dreamed of doing but just can't gain traction? Don't worry. You're safe here.
You can expect Unconditional Support, NO JUDGEMENT, and Training here at Encourage Millions. 
Join myself and hundreds of other like minded individuals such as yourself as we work together to start profitable businesses, gain generational wealth, and clear mindsets.
Why is Encourage Millions Good for You?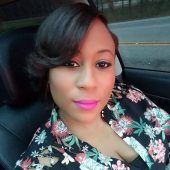 After being unemployed for 6 months I wasn't sure where I went wrong, was it the jobs I applied...
Management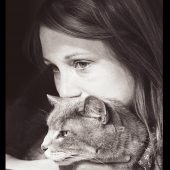 I am so thankful for Tiffani's help with my resume and cover letter! It looks amazing, and so much...
Sourcing Manager
Who's the mastermind behind the Encourage Millions Brand? . . . Our Founder asktiffani holds her…
https://t.co/83t0K13eN3